Blog Posts to Save
1. Deleting Incorrect "Recent People" (Autocomplete)Email Addresses
Are you one that loves the autocomplete or "Recent People" feature in Outlook? However, have you ever incorrectly entered in an email address OR an incorrect person as the recipient that continually pops up instead of the correct one? If so, be sure to read on as it is VERY easy to delete these annoying incorrect addresses.
It is as simple as:
open your desktop Outlook
click on the "New Email" icon to create a new message
click your mouse in the "To" line of the message.
A number of auto-complete or "Recent People" contacts will appear.
Simply, click on the "X" that will appear if you hover your cursor just to the left of the contact.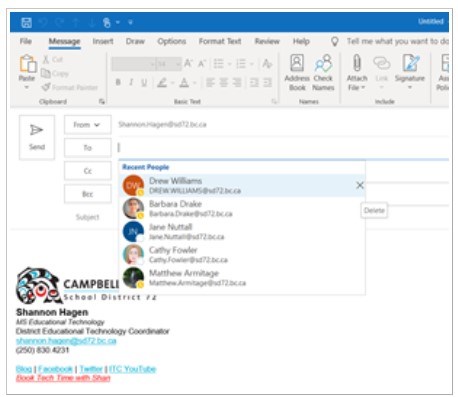 2. Formatting . . .
Sometimes formatting makes a difference in how a user views a document. Having the ability to strip a document of formatting that is no longer wanted OR copying formatting that has been applied from one area of the document to another is a very useful tool.
The Format Painter on the Home tab allows you to quickly apply the same formatting, such as color, font style and size, and border style, to multiple pieces of text or graphics. The format painter lets you copy all of the formattings from one object and apply it to another one – think of it as copying and pasting for formatting.
1. Select the text or graphic that has the formatting that you want to copy.
Note: If you want to copy text formatting, select a portion of a paragraph. If you want to copy text and paragraph formatting, select an entire paragraph, including the paragraph mark.
2. On the Home tab, click Format Painter.


3. The pointer changes to a paintbrush icon.
4. Use the brush to paint over a selection of text or graphics to apply the formatting. This only works once. To change the format of multiple selections in your document, you must first double-click Format Painter.
5. To stop formatting, press ESC.
You can easily clear all formatting (such as bold, underline, italics, color, superscript, subscript, bullets, margins and more) from your text and return your text to its default formatting styles. This is done by using the Format Eraser.
Clear formatting from text
1. Select the text that you want to return to its default formatting.
On the Home tab, in the Font group, click Clear All Formatting
.
Note: This action applies only to formatting that you have added or modified. It doesn't apply to default page layout styles, such as slide headers or bullet styles, that you haven't modified.
3. Registering in Preparation for Required Password Reset
We are quickly approaching the 90 day reset password time period for MyEd. If you have your password for MyEd set to "autofill", you might not remember the "old" password to enter in a new one. Take the time NOW to register AND change your password BEFORE you are locked out (5 attempts ONLY) and have to contact the MyEd help desk to reset it for you. This is very simple to do if you went into your preferences upon first login and set up your security question. If you haven't done this yet, don't worry you still can. You do this by:

Logging into MyEd

Clicking on the dropdown arrow right beside your name (top right). Click on "Set Preferences".

Go to the "Security" tab.

Use the drop-down arrow to select the question you would prefer to answer to verify it is actually you.

Enter

the correct answer (twice)

Click "OK".




Once you have done this, the procedure to reset your password is very easy. You will need to have access to your SD72 email and remember your security question/answer.

Click on the link below to access complete directions.

Just a quick tip on an easy way to create and remember your complex password:

UniquepasswordSeasonyear!

SpotSpring2020!

This way you only have to change the season and you are meeting all of the unique characteristics required for the MyEd password.
4. Digital Citizenship Week and SD72 Digital Wellness Curriculum
Every year, the third week of October "Digital Citizenship Week" is dedicated to teaching good digital citizenship in hopes that all students will become safe and smart when using technology. This is a great time to help students reflect on how their digital lives impact their social and emotional well-being. This is especially easy to do with the Digital Wellness Curriculum that has been developed for students in our district from kindergarten to grade eight. If focusses on FouR FACETS of digital wellness:
Watch the quick video below to learn more about this curriculum.
If you would like to use this in your classroom, you can access the lessons from the portal. They are grouped into three groupings. Click on the images below to access each of the lessons.
Although a curriculum has not been developed for students in grades 9 through 12, below is a Wakelet of curated resources that include some lessons, websites and research on student wellness.
5. SD72 Email Signatures
Have you ever received an email from someone in the district and weren't quite sure who that person was? Wouldn't it have been great to have a signature attached to the email which would provide you with that information? Well this blog post will show you how to do so.
Jennifer Patrick put together a template format for the SD72 signatures so that they are the same for all users. If you would like to create your own unique one (like I had for my Tech Untangled emails) you can follow the same set of instructions.
The video below demonstrates how to create an email signature in the DESKTOP version of Outlook as well as the ONLINE version. You will have to create a signature in BOTH of these if you send emails from both applications.
SD72 Formatting
Below is a screenshot of the font, size, colour and information that should be included on the SD72 signature.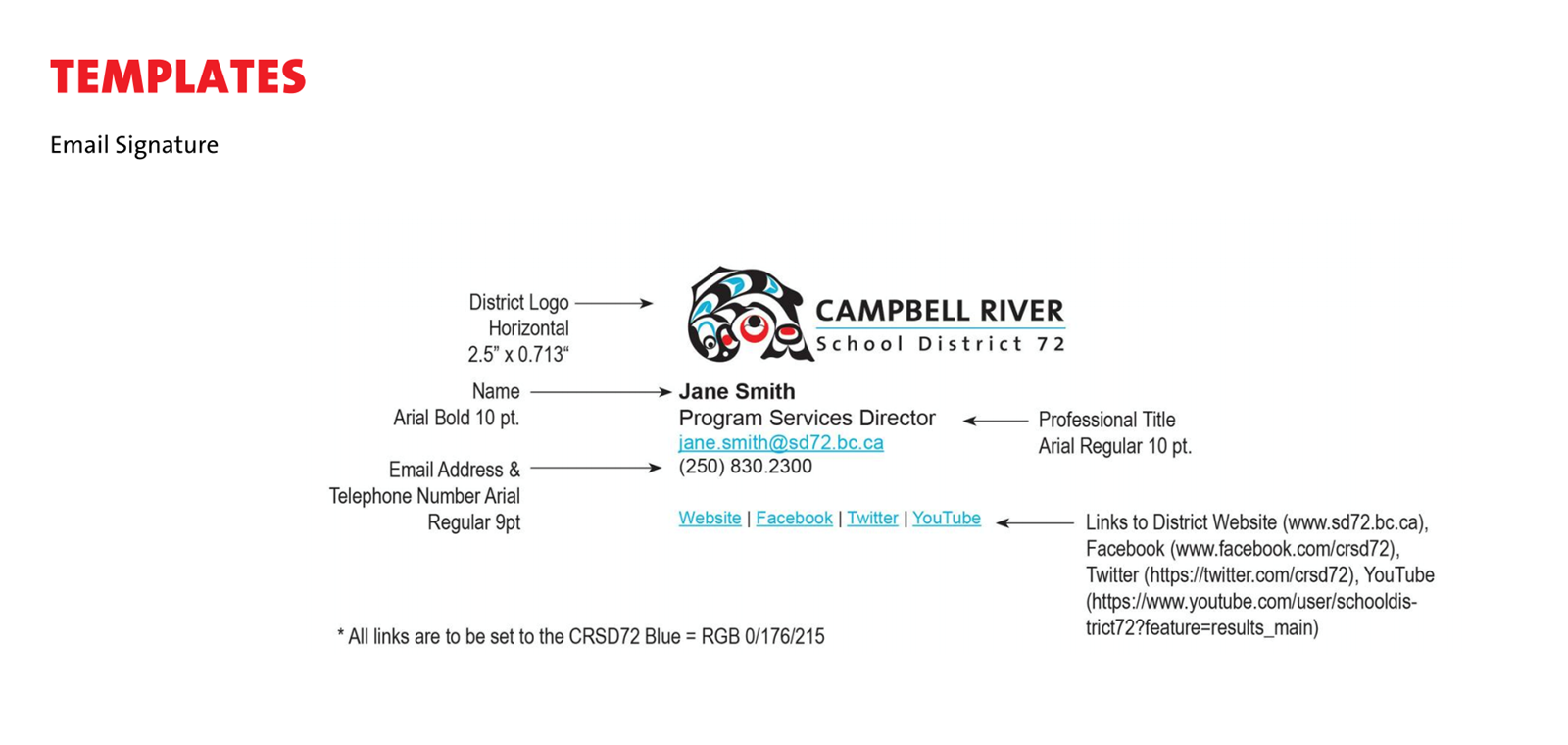 You do not need to include the last line if you do not want to.
Here is the logo to use in the signature. Just right click the image and save image as . .



6. SD72 Guest Wifi
Current Password click HERE.
Some reminders:
You will have to "accept" the acceptable use policy at EACH SITE. This means that you should have a window pop up when you access the internet for a new school (or site) with the 'Connect to the internet' window which is your acceptance that you will abide by the acceptable use policy. Once you do this once for each site, it will be good for 60 days.
NOTE: If do NOT see this screen pop up at a new site AND cannot access the internet, disconnect from the SD72Wifi and reconnect again at that site.
Your access will expire after 60 days and will have to be renewed. This just means you go through the "join" process once more either using the steps OR scanning the QR code (see below).
The current password will change occasionally. The current password is located HERE. Please be sure to share this with students as this is located behind a password-protected portal only available to SD72 staff.
Wi-Fi will be NOT available from 11:00 pm to 7:00 am as it is turned off at ALL sites for security purposes.
Students do not have access to the Employee portal page so they will have to be provided with the password. This can be posted in a classroom, in a class Teams, or even on the office bulletin board.
Guests on the premises will access wifi using the same process.
Accessing the SD72Wifi will provide users ONLY with internet access - no printers, district drives, or shared devices will be accessible from this wifi.
The QR code provided will expire at the same time as the current password. A NEW QR code will be created to be utilized when this occurs. IF you cannot connect using the QR code - be sure that you are using the updated one.
Connecting to the SD72Wifi - Apple Device
Step One: Go to Settings -> Wifi. Select "SD72WiFi" from WIFI options – DO NOT confuse this with SD72-Wifi.
Step Two: Enter Password – from link above
Step Three: Accept the 'Acceptable Use Policy' by clicking on 'Continue to the Internet'.
Step Four: Complete the process by clicking "Done".
Step Five: Be sure the "Auto-Join" is enabled in the Wifi settings.

NOTE: If you don't see step #3 automatically, open your internet browser on your device and go to a website page YOU HAVE VISITED OFTEN. You will probably receive a message when first opening the browser that it can't connect BUT please continue to the recently visited page. This SHOULD prompt the 'Connect to the internet' button to appear. Click to continue. Step 4 will then pop up. Click 'Done'.
IF this does NOT occur, 'Forget this Network' from your wifi settings and start again IN ANOTHER SPACE IN THE BUILDING>


Connecting to the SD72Wifi - Android
Due to the number of Android devices and versions in use, some of the processes described here may be different on your device.
Step One: Swipe down from the home screen. Tap Settings -> (Network) Connections. Select "SD72WiFi" from WIFI options – DO NOT confuse this with SD72-Wifi.
Step Two: Enter Password – (from link above) (Until February 1st). This will provide you with an IP address BUT will NOT connect you to the internet.
Step Three: Swipe down from the home screen to access your notifications. Select -> Connect to Internet. A page will appear with a blue button on it with the text "Continue to the Internet". Tap on it. This will accept the 'Acceptable Use Policy'.
Step Four: Complete the process by clicking "Done".
Step Five: Be sure the "Auto-Connect" is selected in the Wifi settings.
Using the QR Code to Connect on your Mobile Device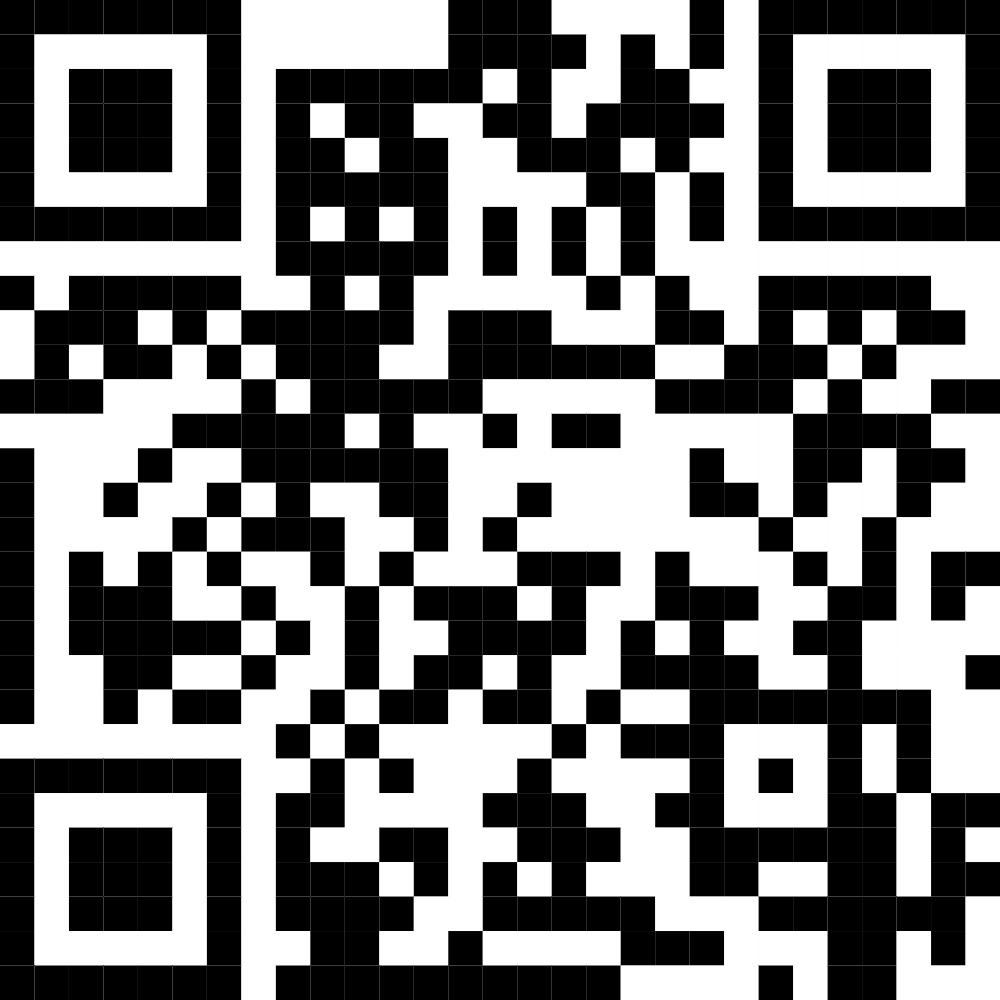 SD72WiFi is the guest wifi for staff and students of SD72 to access internet on personally owned devices.
NOTE: If you experience problems during this process OR with wifi access on personally owned devices, please DO NOT reach out to the tech department, check with a tech savy colleague to help you out.
7. Office 365 Keyboard Shortcuts
If you are like me, I like to utilize my keyboard more than clicking around with my mouse. I've memorized many different keyboard shortcuts BUT have just recently come across this Microsoft page that houses ALL of the Office 365 applications' keyboard shortcuts. It's definitely something worth checking out.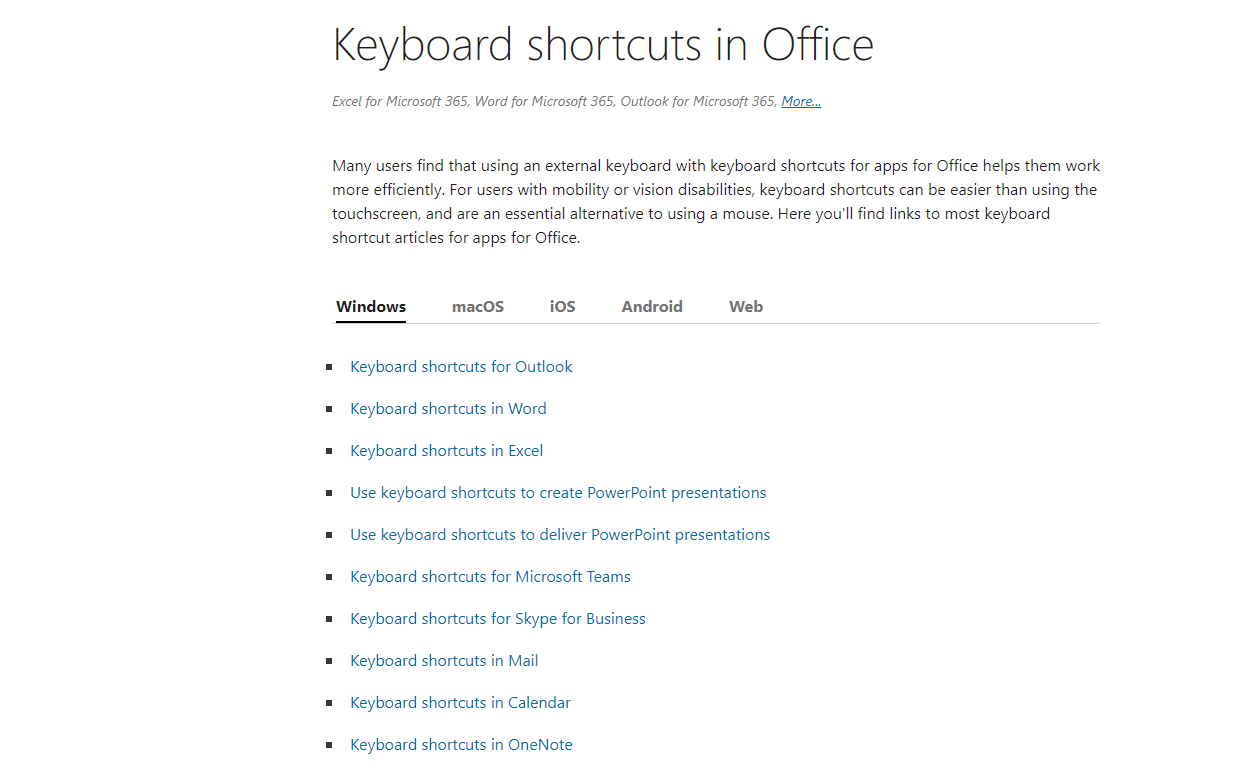 8. Using "File Request" in OneDrive to Create a "Hand-In" Folder for Your Students
As we offer our students more and more options to display their evidence of learning, we must ensure that "handing in" this evidence is an easy process. One way to do this is by creating a "File Request" in OneDrive. Teachers create a folder within their personal OneDrive and then give students permission to this folder for "hand-in" only. They will NOT see any other student's files AND have NO capability to edit any files within this folder. This way, you can organize specific files shared with you in the folders created for these specific projects rather than having your "shared with me" space filled with disorganized files. Click on the link below to read more about how to do this.
9. Transferring Passwords/Bookmarks from Chrome to Edge
As Edge is becoming more and more like Chrome, many users are switching over to Edge as their browser of choice in the work environment. SD72's supported browser is Edge, so we encourage staff and students to utilize this browser at work and school. However, many of us have been long-time Chrome users so have many passwords and bookmarks saved that we would like transferred. This can be done very easily by following the directions in the link below:
To be prompted to save new passwords, you will have to enable this setting in Edge.
This is done by following the directions above BUT instead of clicking on "Import Data Browser", click on "Passwords". Toggle the "Offer to save passwords" to on.

9. Quick Access to Email Addresses
I've had a few emails over the last month from the teachers receiving new devices that their saved email contacts are gone. This is not the case. What is happening is that the
"AutoComplete"
for your "new" Outlook has not been populated (typed in once and remembered). This is a great feature for those who do a lot of emails as it just requires the user to
type in two or three characters
and the
program will start suggesting names
that you have recently used.
However, sometimes it will autocomplete to an incorrect address that you have used AND it can be time-consuming having to type in the full email address in order to see the correct one. You can VERY EASILY delete these autocomplete email addresses by hovering to the right of the name until an "X" appears. Click on the "X" to delete the incorrect address.

If you would like to look up an email address that you don't access on a regular basis and would like a quick
keyboard shortcut
-> use:
CTRL K.
Type in two or three characters of the person you would like to email then use this keyboard combination. This will bring up a list of addresses from your address book based on the characters you've typed in. Select the recipient from the list. Complete your email.