Mentorship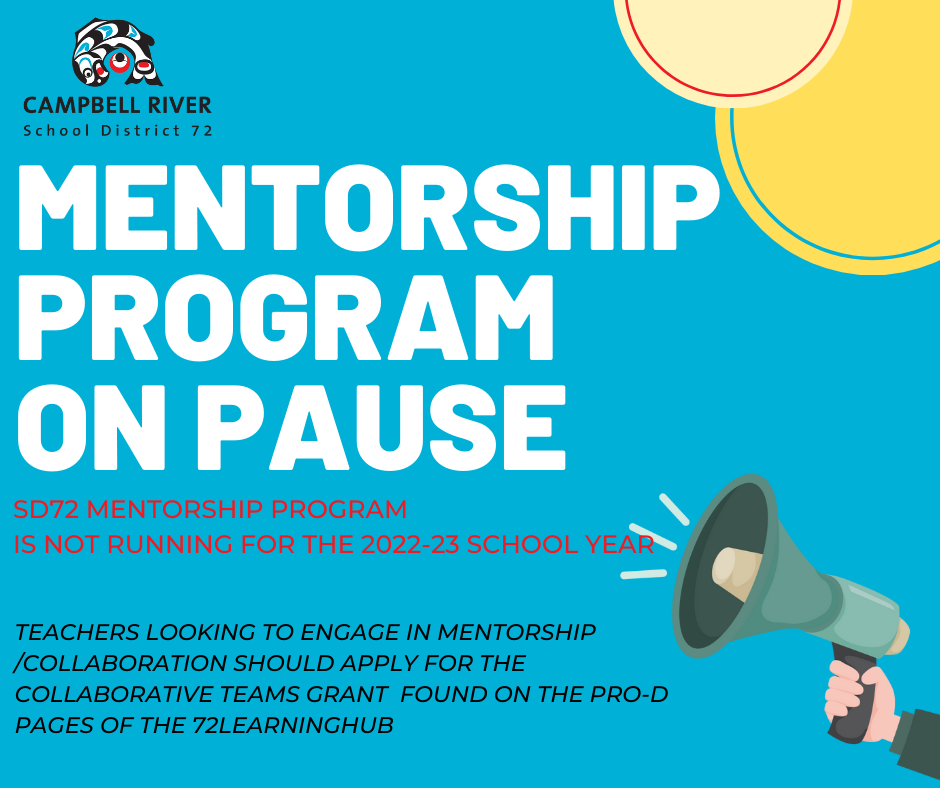 The Collaborative Learning Teams Grant can be found on the Professional Development page under Resources.
Mentorship in Campbell River shall be:
Voluntary, teacher-led and mentee/learner-centric.
A reciprocal learning partnership where all members are learners and leaders.
Allow for release time for learning partnerships to observe, model, co-teach plan and reflect.
Available to and centred around teachers new to the profession, the district, their role, or those experiencing a significant shift in educational practice.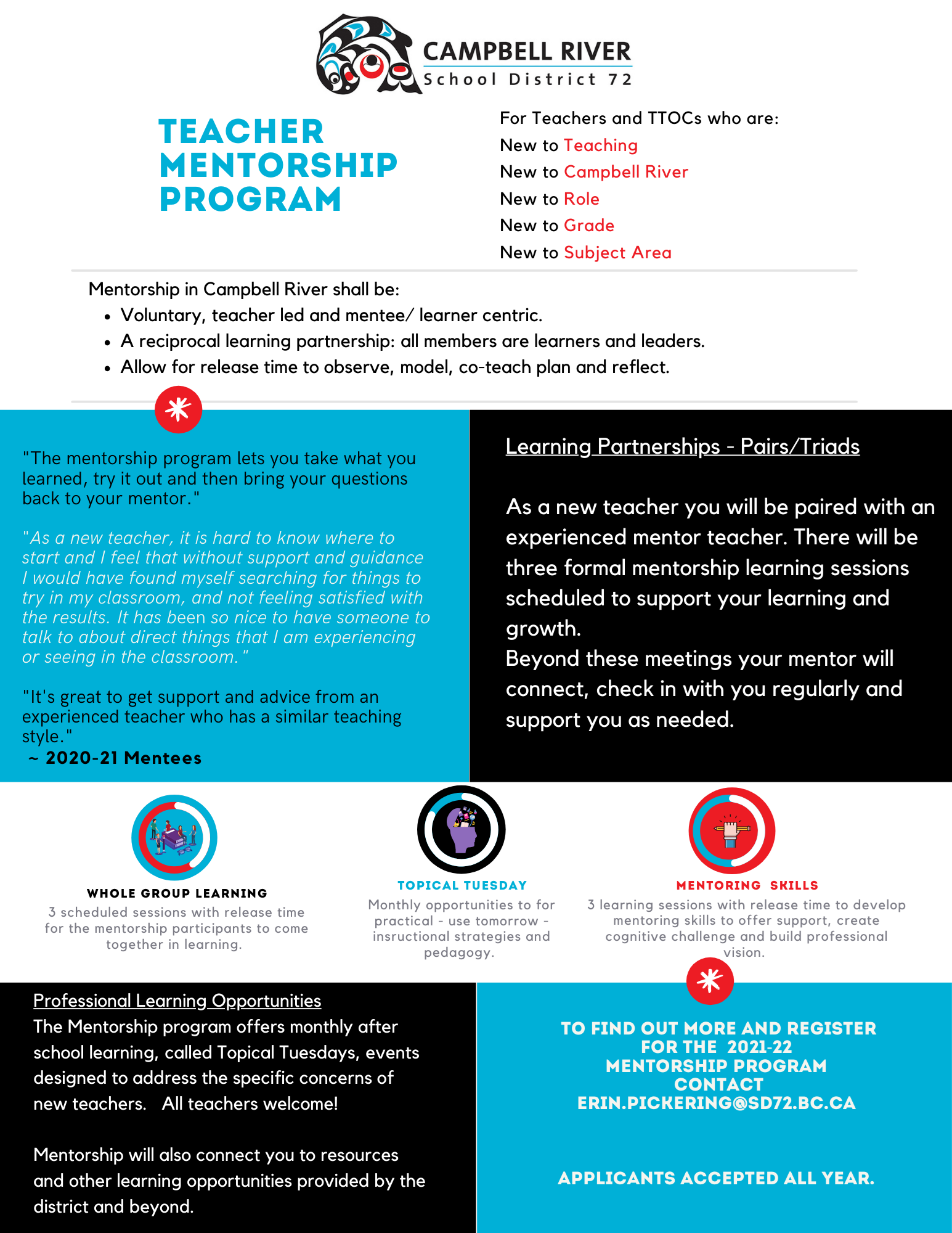 Click on the image to download the 2021-22 Mentorship Program overview and timeline. Interested in being a part of the program? Complete the Mentor/ Mentee application found on the Mentor and Mentee webpages. Applications are accepted year-round!
Contact Erin Pickering with any questions or suggestions!
erin.pickering@sd72.bc.ca